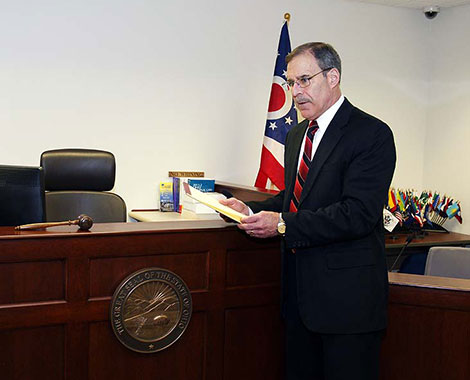 Doug is deeply involved in professional activities locally.  He has been a member of and is the past president of the Delaware County Bar Association.  For more than 20 years, he served as the Chairperson of its Domestic Relations Committee.  He was a Referee (which now would be called a Magistrate) in the Delaware Municipal Court.  Doug was a leader in establishing the guardian ad litem (GAL) and Court-Appointed Special Advocate (CASA) programs in the Delaware County Juvenile Court.  He has been a coordinator and volunteer in the Delaware County Interfaith Legal Service Clinic since its inception in 2003. In 2009, the Legal Clinic was recognized by the Ohio State Bar Foundation as the Outstanding Program in the state.  
Doug consistently has achieved the highest – "AV" preeminent – rating by Martindale-Hubbell.  He also has been named as a SuperLawyer and recognized as a Top Lawyer by Columbus C. E. O. Magazine. In 2014 and in each of the years 2018, 2019, and 2020, Doug received the "Best Lawyer Award" in polls conducted by The Delaware Gazette.  He currently is recognized in The Best Lawyers in America, a national publication, and Doug has been so recognized for many years.  In 2018, Doug was selected as the Best Family Law Lawyer in central Ohio.  That selection and honor were made by peer review. 
Doug has been equally committed to community service. He was a three-term president of the Delaware County District Library Board of Trustees during his 16 years of service.  He has been a member and leader of various boards, campaigns, and projects for the Delaware City Schools, the Delaware County Health Department, the Delaware County United Way, the Delaware County Speech and Hearing Center, and William Street United Methodist Church.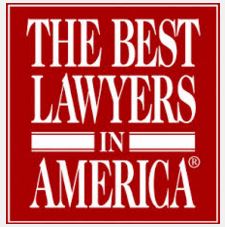 Doug is the sole attorney in our firm.  He has been practicing law in Delaware, Ohio, for over 40 years.  A native of Cleveland, Ohio, Doug sought to and did establish a "big-city" law practice in a small town.  Since 1978, he has lived and worked in Delaware.  Along the way, he and his wife, Kathi, raised two sons and are now the proud grandparents of seven.  And, they have shared in and been part of community activities and the growth of Delaware County.
Doug graduated from Ohio Wesleyan University, magna cum laude, in 1975.  He attended The Ohio State University (now Moritz) College of Law, graduating with honors in 1978.  Doug passed the Ohio bar examination and was admitted to practice in Ohio in November, 1978.  Since then, in several associations of attorneys, Doug has engaged in the general practice of law in Delaware.  He has had his office at the current location, 20 East Central Avenue, since 1981.
Doug has done legal work and appeared in courtrooms all across the state of Ohio.  He has acquired valuable experience and expertise in many areas of law, including domestic relations, estate planning, probate, personal injury, business and real estate litigation, title insurance, and criminal defense.  As Delaware County grew rapidly through the 1980's and 1990's, so did the need for lawyers to "narrow" their practices or "specialize" in areas of law in which they practice.  While still called upon to take cases around Ohio, most of Doug's law practice focuses on individuals and families here in Delaware County.  The City of Delaware is the County seat.  Delaware County's courts and courtrooms, administrative offices, and legal center are in the City of Delaware.  Doug has been part of and in the "middle" of these legal activities for over four decades.
The most visible area of Doug's law practice is in domestic relations.  He has experiences with and he is very active in all types of cases involving divorce, dissolution of marriage, child custody and support, spousal support (alimony), post-decree enforcement and modification, parentage (paternity), and prenuptial agreements.  Doug has represented clients in some of the biggest and most difficult domestic relations cases in Delaware County.  As recently as 2012, Doug successfully argued a significant domestic relations case before the Ohio Supreme Court.  Since then, he has remained active in trials and appeals.
Committed To Helping Our Clients Succeed


Divorce/ Dissolution/ Custody

Estate
Planning

Probate