Serving Delaware County, Ohio, since 1978
Recognized & Respected
Divorce and Family Law Representation in Delaware County
Professional And Experienced Family Law Attorney
Local, Experienced, Effective Help
For more than 40 years, our firm has been providing effective local representation to individuals and generations of families. We know Delaware County. Let us help you.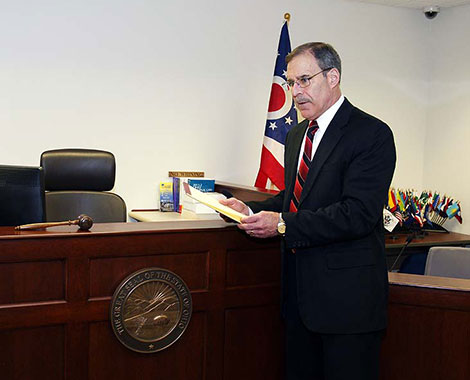 Committed To Helping Our Clients Succeed

Family law includes divorce, dissolution, child custody and shared parenting, child support, division of property, and spousal support. We handle cases involving all aspects of family law, from start to finish, from the trial court to the Ohio Supreme Court.

Estate planning is the use of wills, trusts, and gifts to provide for family members, other loved ones, and charities upon death. We help clients prepare for the future, including "avoiding probate", if advisable.

The death of a loved one brings grief, uncertainty, and the need for capable and compassionate legal services. We assist families with estate administrations and property transfers after death.
We will handle your case with dignity and compassion.

We Know Delaware County
Doesn't it make sense to have a lawyer who is local? You don't need an out-of-town attorney. We know Delaware County.

We're Experienced
Trust our knowledgeable team to guide you through your case from start to finish. We bring over 40 years of legal experience to assist in your individual situation.

We're Effective
Drawing on more than four decades working in the local community, we can help you to identify, address, and resolve your legal issues and problems.
Let Our Experience Be Your Guide 
Schedule an appointment today!
We Look At The Law Differently
"I highly recommend the Warnock Law Office. Mr. Warnock and his staff are amazing, extremely knowledgeable, professional, caring, and prompt. I always felt like I was in great hands! Questions, concerns, and emails were always answered in a timely manner. Mr. Warnock helped my little girls and me in so many ways during our time of need and I am forever grateful! I can't recommend Mr. Warnock enough!"
"Doug and his team exceeded my expectations. They were professional and consistently kept me up to date regarding my divorce case. From day one, Doug was an advocate for me. His knowledge of the law and his preparations throughout the trial for my case were second to none. I was never treated as just another client. He took the time to get to know me and my family. Doug is patient and kind. I would highly recommend Doug and his team!"
"Over the past 20 years, I have had the pleasure of working with Doug and his exceptional team on both personal and business legal matters, including divorce. Doug possesses a deep understanding of the law and works tirelessly on behalf of his clients. He has the unique ability to organize complex situations so that they become understandable and relatable. His team of professionals complement Doug perfectly. I have nothing but admiration for his professional talents and would whole-heartily recommend the Warnock Law Firm to anyone in need of legal services."